Made better.
Food made better. Lives made better.
550 Gough Street • (415) 864-2688
7AM-6PM Monday-Friday
8AM-3PM Saturday
525 Golden Gate Avenue • (415) 658-7185
7:30AM-3:30PM Monday-Friday
Lives made better.
Hayes Valley Bakeworks operates the cafe as a non-profit "social enterprise." In addition to our delicious food and coffee, we provide employment and training for people with disabilities, who are homeless or at risk.
Hayes Valley Bakeworks is the brainchild of Toolworks, a dynamic non-profit organization connecting ability to opportunity. Toolworks partners with the bakery to create a supportive environment for our participants who learn all facets of the food service business. Our local producers and suppliers also take part in our training program, offering career advice and sharing their passion for the food industry.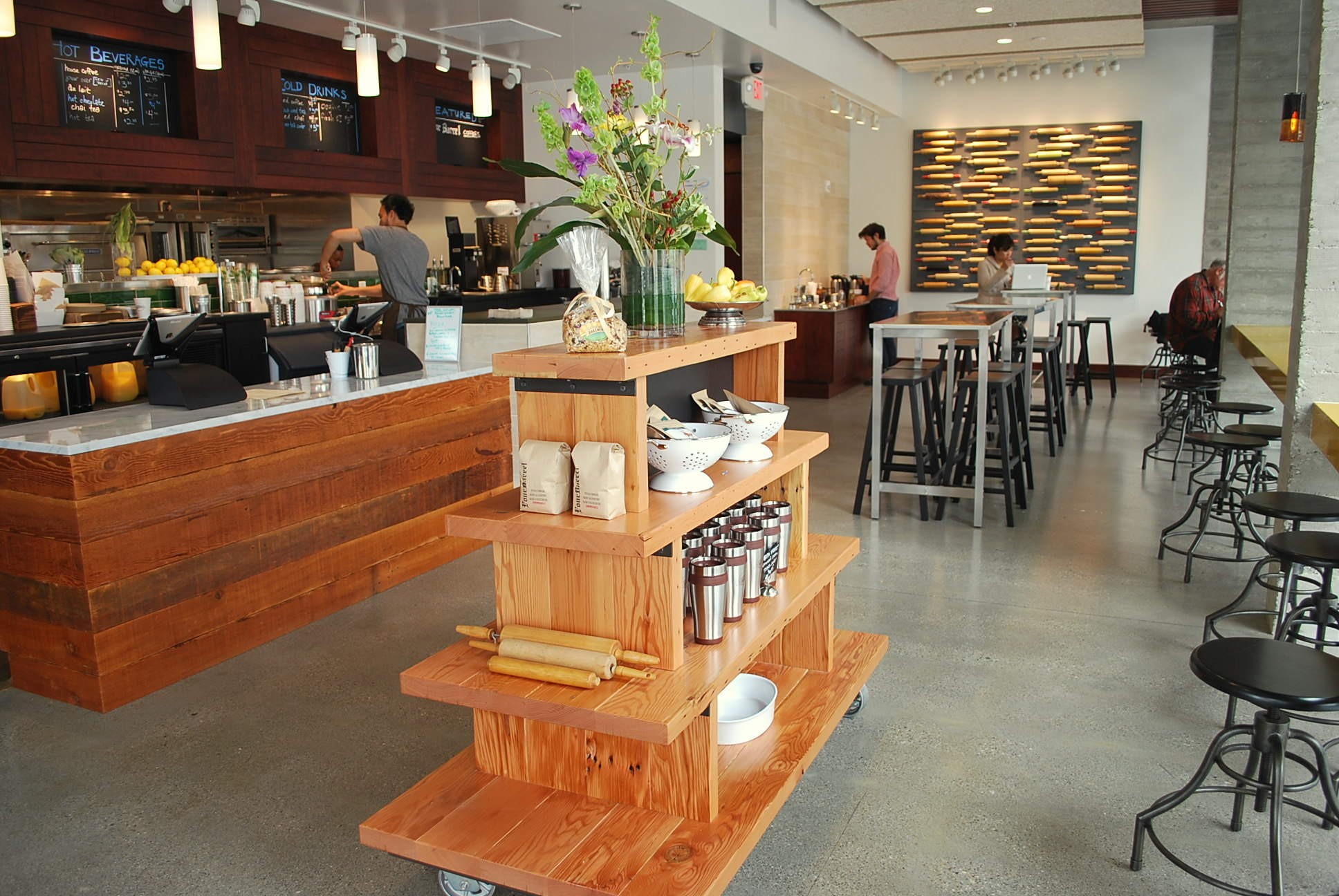 Food made better.
Whether you come for the maple bacon cinnamon rolls or potato quinoa crust pizza, or to sit with a cup of locally roasted coffee at one of our bright yellow window counters, you'll find a community at Hayes Valley Bakeworks.
Our cafe was designed by award winning San Francisco architect Jim Maxwell. Stop by for some kombucha (on tap!) and check out our wall of antique rolling pins.
We source local ingredients and partner with Bay Area artisan food producers. All of our menu items are created on site and feature several vegan and gluten free options. Offerings change daily.
Events made better.
Catering
Bakeworks can provide breakfast, lunch or sweets for your next meeting or event.
Call, email, or fill out the form below. We'll get back to you within 1-2 business days.

Call: (415) 864-2688 • FAX: (415) 500-8294 • info@bakeworkssf.com